A DESTINATION FOR OUTSTANDING TALENT
Inspired careers at a glance
---
We are the leading global group of premium schools with 110+ premium private schools spanning six continents providing premium education to 80,000 students.
We are a high-growth organisation with over 12,000 employees and have hundreds of rewarding career opportunities available each year. We offer you the chance to explore a new location, work with passionate educators, expand your skills, and grow in a role that inspires you.
From teaching and leadership roles to working in technology, marketing, finance, or HR, we are a destination for outstanding talent. A journey of discovery awaits you!
Image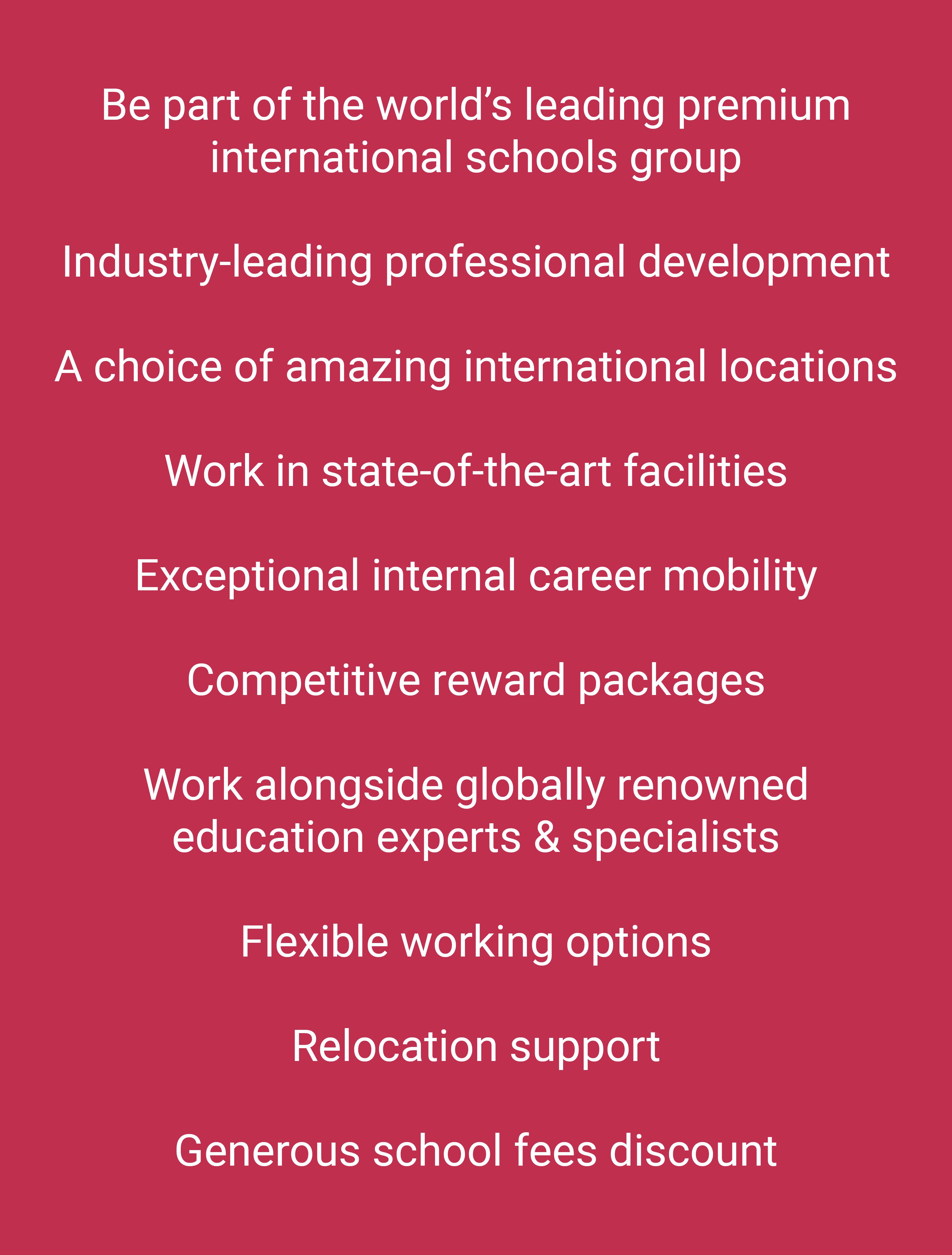 Image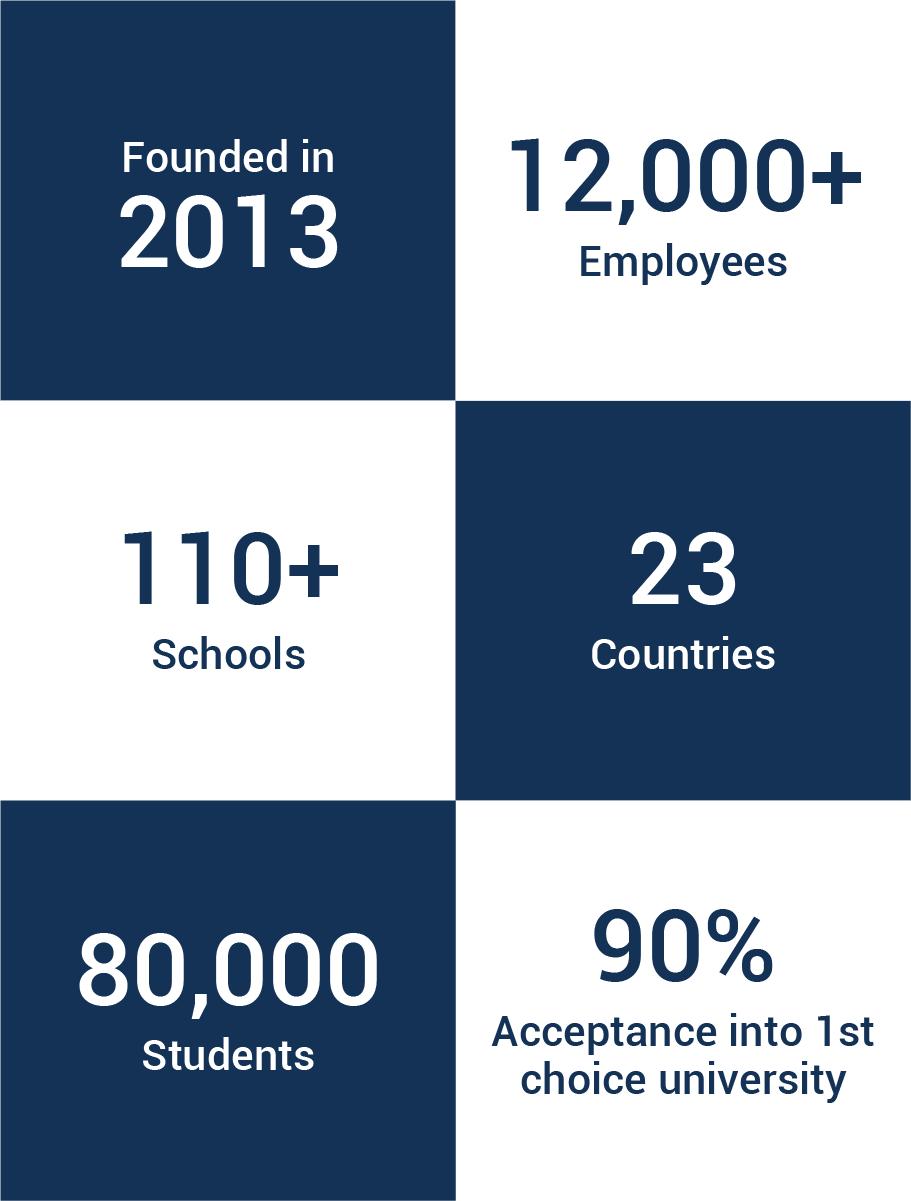 Be part of an award-winning team
---
We take great pride in Inspired Schools being amongst the highest performing in the world, despite being non-selective. The following accolades are just some of the Inspired Group's recent achievements:

Placed 1st in the '100 best schools in Spain' (El Mundo, 2022)

Highest-ranked schools in South Africa with a 100% Matric pass rate over the last 20 years

Highest 5-year average IB scores in Continental Europe

Placed 1st 'Best private co-ed school' in Auckland

Placed 2nd in the 'Independent Schools in New South Wales' (Matrix Education, 2021)

Placed 1st "Best UK curriculum school in Kenya"

Placed 3rd 'Best school' in Bogota

Placed 17th in the '100 best schools in Spain' (Forbes, 2022)

10 placings in the 'Top in World Subject Awards' in 2022
72%
---
of students achieving A* - B grades at A Level
52%
---
of students achieving 9 - 7 at iGCSE
60%
---
of students awarded the prized bilingual diploma
30%
---
of Inspired graduates accepted into Ivy League & Russell Group universities
35
---
 average point score achieved in the International Baccalaureate (IB) Diploma